When you organise a special event, such as a wedding, even the smallest detail can make a difference.
In just a few hours, you condense ideas and planning that have lasted for months, with couple's emotions and future ambitions being shared with guests. We at Oniusa Venezia know these feelings well and can help you choose an original wedding favour that aligns with this vision.
Precisely for this reason, we would like to propose some versatile solutions that can enrich your event, so that you do not look obvious and impress your guests.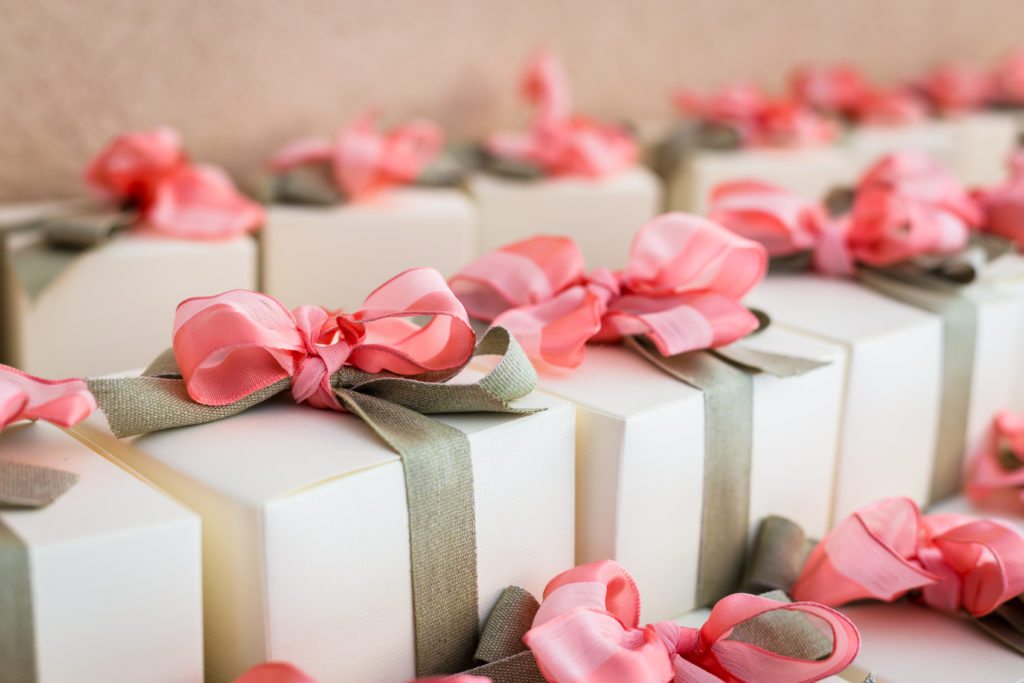 Choose room perfumers, an original idea for a favour that leaves its mark on any event
.
If you are organising your wedding, or another very important event, and are looking for a special favour, we recommend an original solution that will amaze your guests: room scent diffusers.
Compared to other ideas, our products give you several advantages. For example, guests particularly appreciate them as a versatile furnishing accessory.
In addition, you can also choose to personalise Oniusa Venezia products to create a thought that, besides being original, will never be forgotten by your guests. Thanks to our scented favours, you can select the fragrance that best suits the theme of your event, so that you can associate your choice with the day you have just experienced.
What we are proposing, therefore, is a valid and modern alternative to classic wedding favours, which are often stored in a drawer, only to be forgotten. Perfume, on the other hand, is a fundamental component for the success of a special event, such as a wedding. Now imagine being able to leave that feeling in the memory of your guests, thanks to the fragrances of Oniusa Venezia, an olfactory work capable of stimulating the senses in a unique and unrepeatable way.
Thanks to our extensive collection of diffusers, candles or deo pads for small rooms, you can choose the most original solution to use at any kind of event, from the most classic to the most intimate.
The scented room favours: the choice for those seeking a mix of elegance and practicality
When organising an event, favours are usually one of the last things on the to-do list. In fact, there are so many possibilities and ideas, and you can start with traditional items or, alternatively, go for decidedly more original solutions that will impress your guests.
Whatever your choice, it is good to consider that guests always prefer to receive a useful object that they can use. If classic wedding favours do not reflect your style, we at Oniusa Venezia have selected several original, elegant and refined ideas for your event.
Our personalised room scent diffusers represent a favour concept that stands out for its usefulness and the romanticism inherent in the object itself. Your guests will be delighted to receive a gift that can decorate and perfume their rooms with the essence that will unmistakably remind them of one of the best days of your life.
To make this choice even more magical, you can select some of our diffusers to decorate the location of your event, so that you can diffuse your favourite fragrance throughout the day. This serves to leave in the olfactory memory of your guests a unique memory and emotion of that moment lived with you.
Choose Oniusa Venezia's room perfumers as wedding favours: here are our proposals
.
If you are about to get married and have not yet chosen your wedding favours, we at Oniusa Venezia have several original and unique ideas that can help you surprise the guests who will be living such a magical moment with you.
Our room perfumers are not just simple favours to be placed as an element of decoration. They are, in fact, products that manage to combine the aesthetic aspect, which is fundamental when organising this type of event, with the functional one.
Inside every home or office, room perfumers are a must. These are elements that can diffuse intoxicating and relaxing sensations in the atmosphere.
Once you have decided on this solution, the time comes to decide which type of perfume bottle to choose as your wedding favour. Oniusa Venezia offers you three original ideas.
The first are fragrance diffusers, perfect if you love delicate and elegant scents. Thanks to this system, the essence you choose is diffused naturally through special sticks, which are immersed inside a liquid. This liquid is first absorbed and then diffused throughout the room. These diffusers are refillable via our handy refills and are perfectly suited for small and medium-sized rooms.
Also popular are our candles, each of which encapsulates a unique world. After lighting the flame, a delicate and refined atmosphere will spread through the rooms. Don't miss the opportunity, then, to amaze your guests with the poetic fragrances that only we at Oniusa Venezia know how to tell.
A particularly original and useful idea, then, are deodorant tablets for small rooms, such as cupboards. This is a discreet and elegant solution that manages to provide a long-lasting and very delicate fragrance. These room fragrances will amaze your guests and will be appreciated for their ease and practicality of use.
All our products are handmade and handcrafted in Italy. Moreover, they are 100% ecological and sustainable.
Of course, you can choose from different shapes and colours of these items, from the simplest to the most original. But one of the most important choices certainly concerns the fragrance. Oniusa Venezia offers you several choices within the various collections and they are as follows:
Garden;
California Dreaming;
Essential Colors;
Bòtanica;
Couture;
Excellence;
Red 500.
Why you should choose to rely on Oniusa Venezia perfumers and fragrances
.
Oniusa Venezia's solutions will allow you to leave indelible olfactory memories in your guests, linked to the scent and sensations experienced during your event. A fragrance has the potential to create a unique sensory experience that generates an involvement that other objects cannot.
At Oniusa Venezia we use only the best raw materials to ensure the highest quality and durability of our room fragrances. We study fragrances carefully, with the aim of creating balanced and harmonious essences.
We are at your disposal to provide you with professional advice on the best type of fragrance to use at your event, thanks to the extensive knowledge we have gained in this field over the years. We put our expertise at your disposal, so that we can create the product tailored to you.
We are also able to customise the packaging of the perfumers to enhance the message you want to communicate or your brand, in case you are organising a corporate event. These elements make your choice of Oniusa Venezia perfumers even more unique and unforgettable.